When you spend with your Flare Account for Charity Card1, ACE makes a donation based on the size of your purchase to the charity of your choice.
Select one of four debit cards with your Account to support the charity that matters most to you.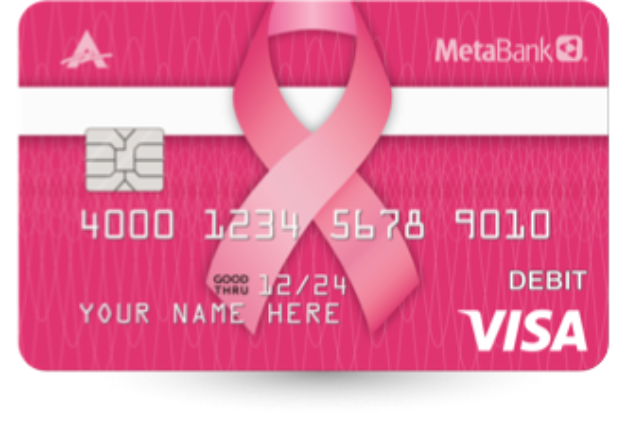 Flare Account Pink
Debit Card3
---
National Breast Cancer Foundation provides help and hope to those affected by breast cancer through early detection, education and support services.
Fight Breast Cancer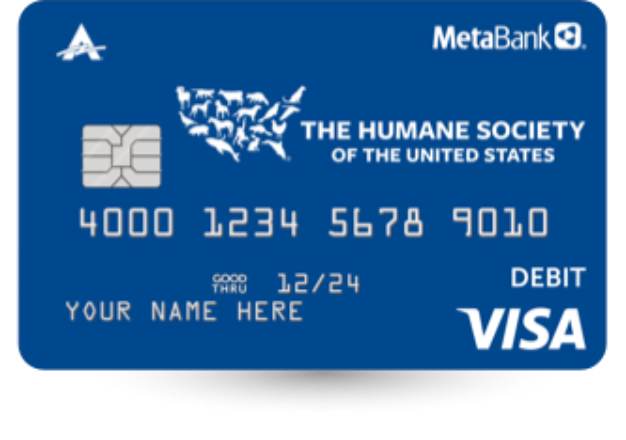 The Humane Society of the United States4
---
From stopping puppy mills to protecting marine wildlife and so much more, The Humane Society of the United States takes on big fights to create a more humane society.
Save Animals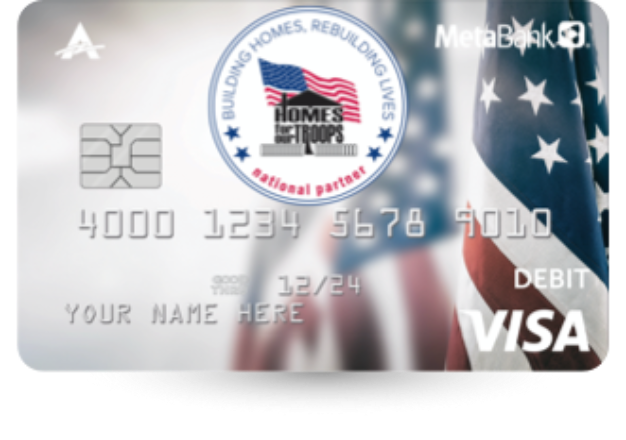 Homes For
Our Troops5
---
Homes For Our Troops restores the independence of severely injured post-9/11 Veterans with specially adapted custom homes, financial planning services, and peer mentorship.
Empower Veterans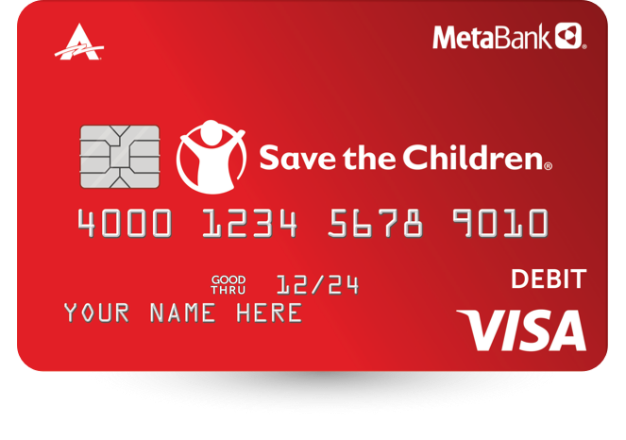 Save the
Children6
---
Save the Children gives a voice to U.S. children in poverty through advocacy, education, emergency response programs, and social and emotional programs.
Uplift Children
What is the Flare Account Charity Cards Program?
How Does the Flare Account Charity Debit Card Give Back?
Your ordinary spending becomes an extraordinary opportunity to fund change.

ACE Cash Express donates a percentage of purchase transactions made with Flare Account Charity Debit Cards to the nonprofit associated with each card.1

You'll love knowing that a portion of your charity-branded Flare Account Debit Card purchases supports life-changing charities. We love making it simple to give back.
1. Open a Flare Account2 and choose the Charity Debit Card of your choice in the application.
2. Verify your information and activate your new card.
3. Spend as usual! A portion of your purchase transactions is donated to the charity associated with your card.
Flare Account Charity Debit Cards make it easy to give back with no extra steps.
How to Get a Flare Account Charity Debit Card?
New to the Flare Account?
Apply for an Account and choose the charity debit card of your choice in the application. After you receive and activate the card, you can start contributing by purchasing as usual. We make a donation1 based on the size of your purchase, to the charitable organization associated with your debit card.
Apply
Already Have a Flare Account?
For a fee of $3.95, switch up your debit card to join the fight for change. In the ACE Flare Mobile App7 or Online Account Center, you can choose to order a new card, or contact Customer Service to learn more about your options.
Apply
How Are Flare Account Charity Debit Cards Different from Classic Debit Cards?
The Flare Account Charity Card offers the same benefits as our classic debit cards. The only difference is that a donation is made to the charity represented by the debit card when you make a purchase using that debit card at no extra cost to you!