More than 950 Stores Around the Country
---
Who wants to pay a fee to access their money? With qualifying Direct Deposit to the Flare Account, you'll get no-fee1 ATM withdrawals at ACE Cash Express locations up to $400 per day. With more than 950 stores around the country, you're sure to find a location near you!
Learn More
More than Just a Debit Card
---
No-fee1 Cash Withdrawals
Skip the Fees at ACE Cash Express
---
Enroll in Direct Deposit to enjoy no-fee cash withdrawals up to $400 a day at participating ACE Cash Express stores.1
Learn More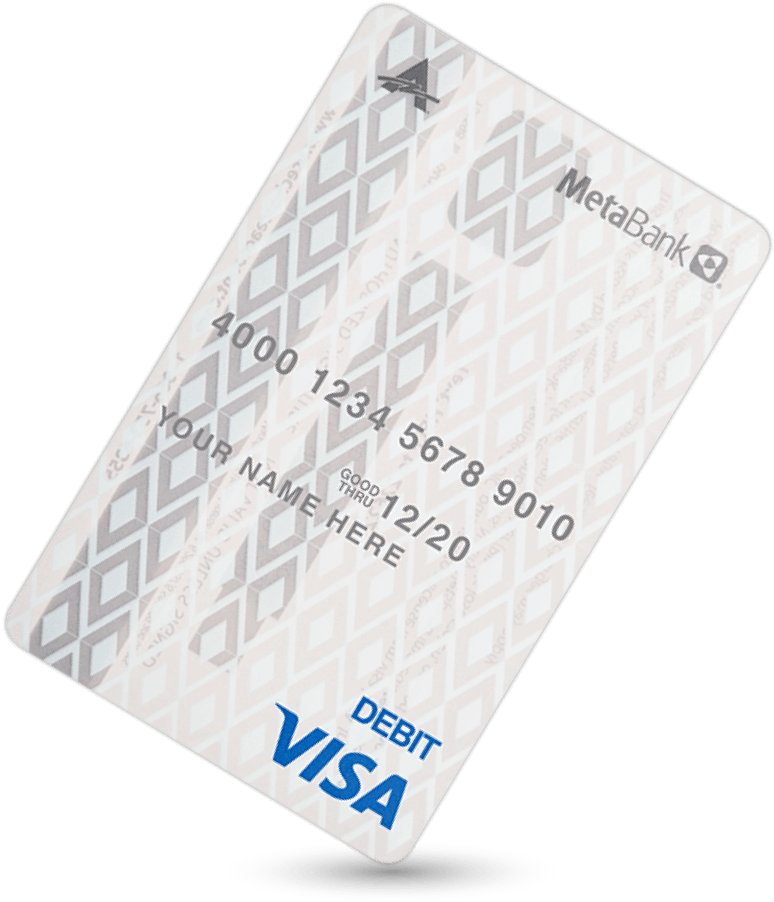 Get Access with Direct Deposit
---
When you sign up for the Flare Account, we provide you with the account information you need to set up direct deposit with your employer, government benefits provider or any other organization that provides a regular source of income. Rather than paying you with a paper check or cash, they deposit your funds directly into your account. Now you have access to that money with your debit card.
Need cash from your account? Just visit any ACE store and withdraw what you need. You won't pay a dime in withdrawal fees1 when you have qualifying direct deposit activity and withdraw up to $400 per day at a participating ACE location.
Perfect for Cash-Only Situations
---
What's the big deal about having access to no-fee1 cash withdrawals? They give you access to cash for those situations when only cash will do. For instance, have you ever visited a flea market where some of the vendors don't accept debit or credit cards? They may only take cash.

When you have Direct Deposit in place, you can stop by an ACE Cash Express location and get a no-fee1 cash withdrawal of up to $400 a day before you head to the flea market. That way, you won't have to worry about finding an item you love but not having the means to pay for it. You'll already have the cash in hand.
Find a STORE
Need to Pay a Friend?3
---
With the ACE Flare Mobile App4, you can send and receive funds from other accountholders. Just ask for their FlashPay ID.3
1. Make up to $400 in fee-free cash withdrawals per day from your ACE Flare Account by MetaBank by using your debit card at participating ACE Cash Express locations. $400 total is calculated based on all withdrawals performed at all ACE Cash Express locations visited in a day. A direct deposit (no dollar minimum) made to the account within the immediately preceding 35 days is required. See store for details. Offer subject to change.
2. IMPORTANT INFORMATION FOR OPENING A NEW DEPOSIT ACCOUNT: To help the federal government fight the funding of terrorism and money laundering activities, the USA PATRIOT Act requires us to obtain, verify, and record information that identifies each person who opens an Account. WHAT THIS MEANS FOR YOU: When you open an Account, we will ask for your name, street address, date of birth, and government ID number. We may also ask to see a copy of your driver's license or other documents at any time. All Accounts are opened subject to our ability to verify your identity by requiring acceptable types of identification. We may validate the information you provide to us to ensure we have a reasonable belief of your identity. If we are not able to verify your identity to our satisfaction, we will not open your Account or we may close the Account if it was previously funded. Your Account is subject to fraud prevention restrictions at any time, with or without notice.
3. No Account-to-Account Transfer Fee when completed online. A $4.95 Account-to-Account Transfer Fee applies via a Customer Service Agent. Other transaction fees, costs and terms and conditions may apply. Use of card is also subject to funds availability. See Cardholder Agreement for details.
4. No charge for this service, but your wireless carrier may charge for messages or data.
The ACE Flare Account is established by MetaBank, Member FDIC. Netspend, a Global Payments Company, is a service provider to MetaBank. Netspend, a Global Payments Company, is an authorized Independent Sales Organization of MetaBank. Certain products and services may be licensed under U.S. Patent Nos. 6,000,608 and 6,189,787.
© 2020 Global Payments Company. All rights reserved worldwide. Global Payments Company and Netspend are federally registered U.S. service marks of Global Payments Company. All other trademarks and service marks belong to their owners.