Chip in for National Breast Cancer Foundation
---
How to Get a Card
---
1. Apply for a Flare Account
2. Choose the National Breast Cancer Foundation Debit Card in the application.
3. Spend as usual! ACE Cash Express and Netspend donate to National Breast Cancer Foundation based on how much you spend.1
There's no additional cost to donate and no extra work required. Just spend and feel good for knowing that you're contributing to a great cause.
Already Have a Flare Account?
You can switch from a classic debit card to a charity debit card in just a few clicks!
1. Log in to the Flare Account Mobile App3 or Online Account Center.
2. Navigate to "Account" and select "Card Settings".
3. Select "Order Another Debit Card" and choose the charity debit card of your choice in the "Standard" card options.
Note: A one-time fee of $3.95 applies.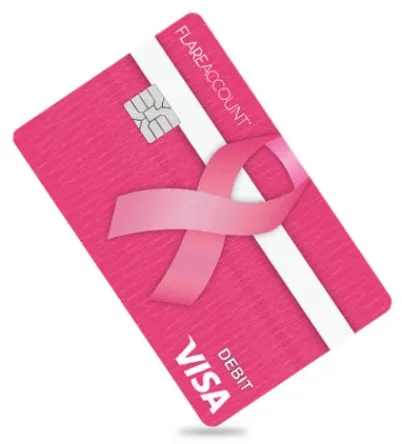 About National Breast Cancer Foundation
---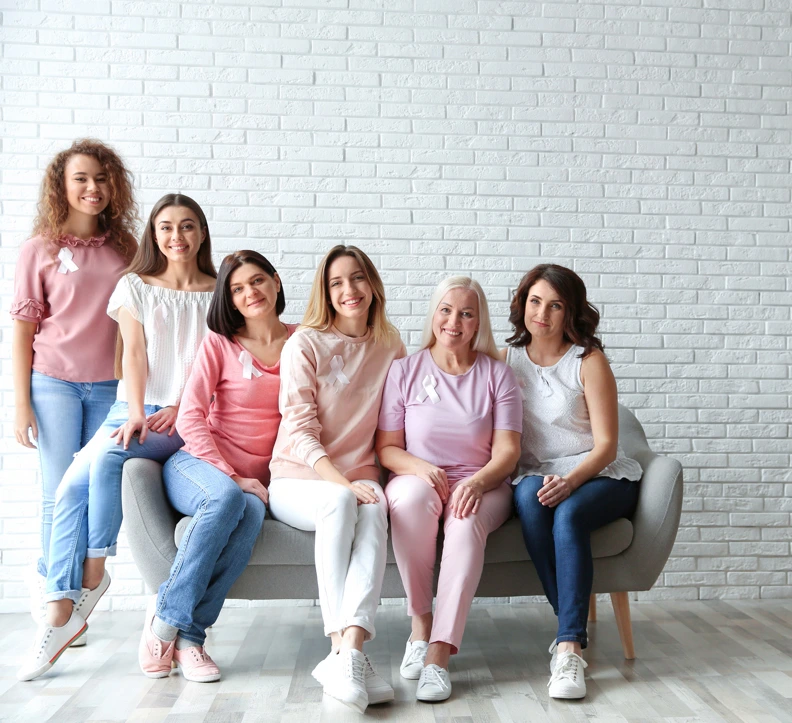 Since 1991, National Breast Cancer Foundation (NBCF) has supported women affected by breast cancer. For 30 years, their life-saving work includes educational resources, early detection, and support services. Since 2006, ACE Cash Express has proudly partnered with Netspend to donate more than $6 million to NBCF. With the Flare Account® Pink Debit Card, you can join in, too.
Spotlighting NBCF on 30 Years of Helping Women
---
Discover who National Breast Cancer Foundation is, and how it is helping women in every step of their breast cancer journey through detection, education, and cancer care. ACE Cash Express is proud to join NBCF in celebrating 30 years of helping women.
Choose Pink and Fight Breast Cancer
---
With your Flare Account® Pink Debit Card, you have the opportunity to contribute to NBCF when you make purchases.1
Same Flare Account. More Ways to Give.
---
Enjoy the convenient benefits of the Flare Account and know that your purchases contribute to a great cause. With a Charity Debit Card,4 you'll receive the same benefits of the Flare Account, plus the opportunity to benefit others.