How to Chip in for AdoptAClassroom.org
---
AdoptAClassroom.org believes every child deserves the tools and materials they need to learn and succeed in school. The national, tech-based nonprofit connects donors and sponsors with PreK-12 teachers and schools to help equip more classrooms and students with school supplies. Since 1998, AdoptAClassroom.org has raised $57 million and supported more than 5.8 million students across the U.S. Now you can help provide classrooms with needed school supplies by using your Flare Account Charity Debit Card.
How to Get a Card
---
1. Apply for a Flare Account.
2. Choose the AdoptAClassroom.org Debit Card in the application.
3. Spend as usual! ACE Cash Express donates to AdoptAClassroom.org based on how much you spend.1
There's no additional cost to donate and no extra work required. Just spend and feel good for knowing that you're contributing to a great cause.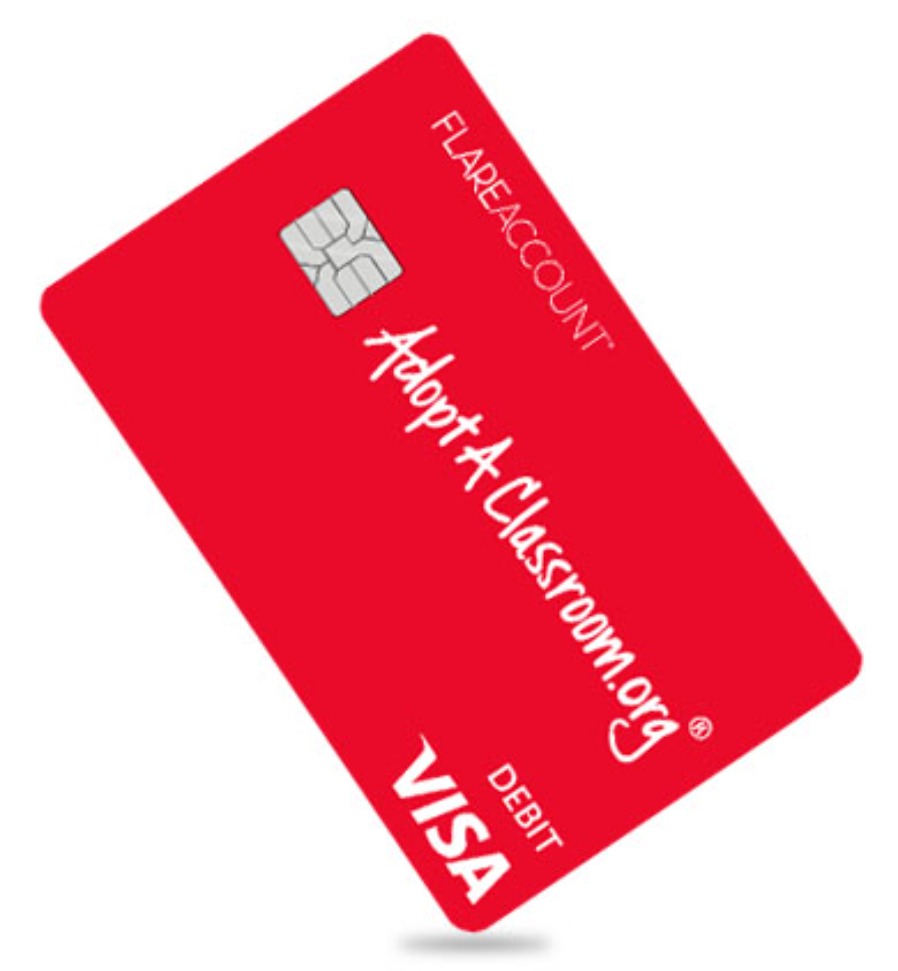 Already Have a Flare Account?
---
You can switch from a classic debit card to a charity debit card in just a few clicks!
1. Log in to the Flare Account Mobile App3 or Online Account Center.
2. Navigate to "Account" and select "Card Settings".
3. Select "Order Another Debit Card" and choose the charity debit card of your choice in the "Standard" card options.
Note: A one-time fee of $3.95 applies.
About AdoptAClassroom.org
---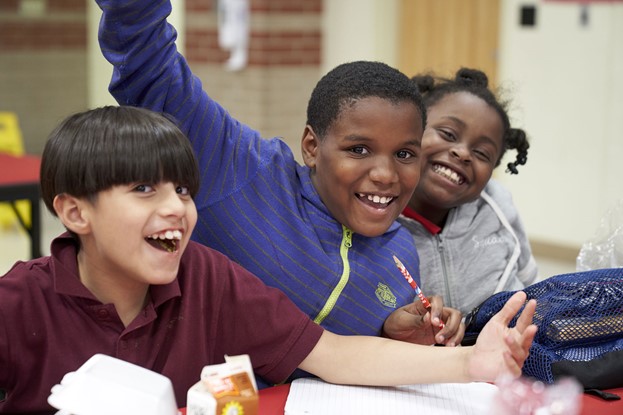 AdoptAClassroom.org believes every child deserves the tools and materials they need to learn and succeed in school.
In June 2020, AdoptAClassroom.org launched the Racial Equity in Schools Fund in response to a growing demand from educators for tools to better serve BIPOC (Black, Indigenous, and people of color) students. That year, over 570 classrooms were funded across the country who championed initiatives to better support students of color.
Visit their website to learn more about their mission.
Advancing Equity in Education, One Classroom at a Time.
---
AdoptAClassroom.org is bringing positive change to Pre-K-12 classrooms across the nation. The organization empowers teachers by providing them with flexible funding so they can choose the classroom tools and materials they need to teach without spending their own money. That's why we work hard to spotlight the organization in our Chip in for Charity program and help share their message at every opportunity. Learn more about our program on the Flare Account blog.
Same Flare Account. New Ways to Give Back.
---
Our Charity Debit Cards4 offer the same benefits as our classic Debit Cards. You'll receive the same benefits, plus the opportunity to support a great cause.